Case Study
Novelis Aluminum Coil Marking
Consistent coil marking and accurate product identification at Novelis's hot aluminum mill in Oswego, New York.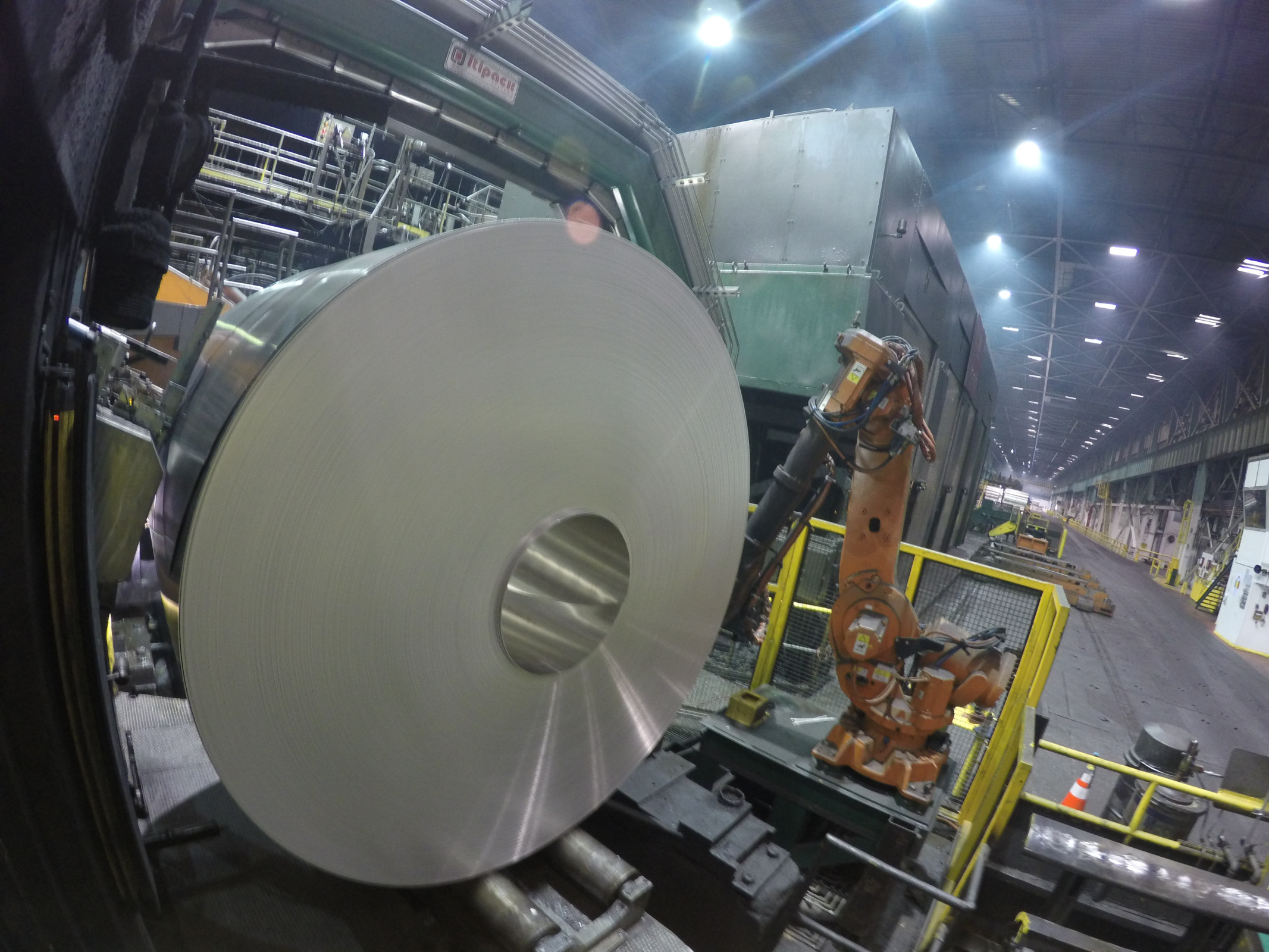 Accuracy & consistency when marking.
Novelis, whose hot mill in Oswego, New York rolls aluminum sheet for automakers and averages 130 coils per day, needed efficient movement of material along with traceability. That's when they got in touch in Radian.
After casting, scalping and preheating, our material-handling robot provides accurate and consistent coil marking. Novelis can now maintain and track their coils, which has helped their operation immensely.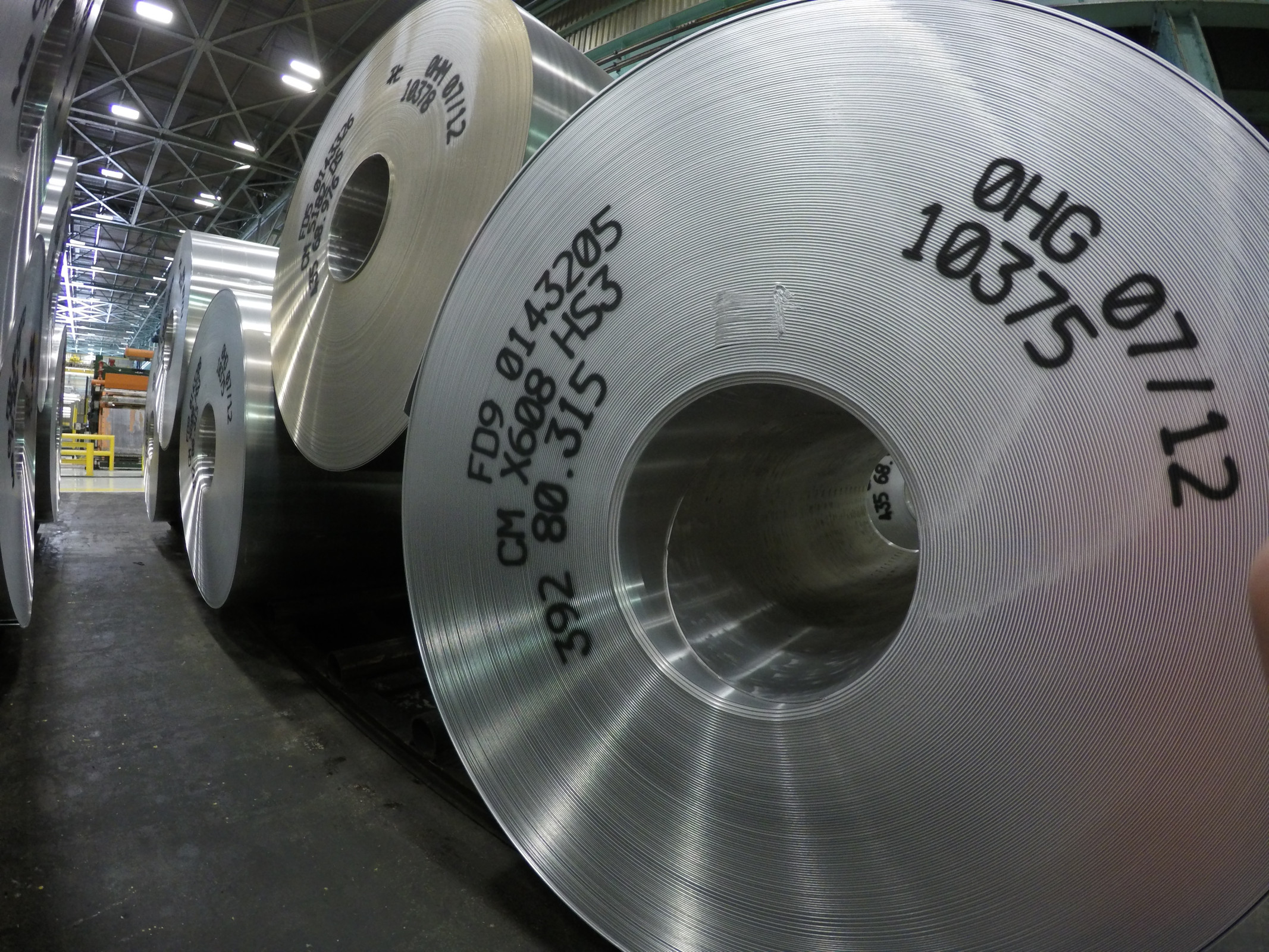 "Radian was able to accommodate all of the project's needs ranging from mechanical design, electrical design, programming and integration into our control systems. The robot's automated features are a dramatic improvement in ergonomics and safety. A large portion of the project was justified based on those qualities alone. The implementation process went very smoothly throughout the entire project."

— John Piscitelli, Hot Mill Project Engineer at Novelis Oswego Works
Custom marking ink for hot aluminum coils.
The Radian team knows that in the metals industry, products are designed based on specific compositions — and a variance in the composition of a metal component can have catastrophic results.
Our main challenge with designing a robotic system for Novelis's hot mill was ensuring that our custom marking ink worked with their hot aluminum coils.
The first 6-axis robot at the mill.
Novelis's marking system package's project scope included an automated marking robot, coil banding requirement, and modifications to the hot mill finishing process, including weighing, temperature, and product tracking. Radian's automated robot was the first 6-axis robot installed in the Novelis Oswego Works facility.
No more misinterpretation of data.
Today, coils are marked exactly as programmed and commissioned and tracked by robotic systems, eliminating misinterpretation of data. Assembly plants receive the correct coils, preventing fines, legal action and lost revenue from incorrect product identification before they happen.